HOME
GETTING STARTED: SAM'S TIPS
FAVORITE GENEALOGY WEBSITES
SITE MAP
CONTACT ME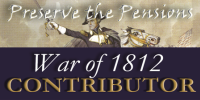 Genealogy

Getting Started ...
LINKS AND TIPS
The Basics

Research: Getting Past Name Changes and Spelling Variations!
From Roots Web:
"Why U Can't Find Your Ancestors --
Misspeld Knames A Commun Probblem for Reeserchors.


Tip: Be sure to record the name of your ancestor just as it appears in each document. Keep a list of all of the variations you've found in the spelling of your ancestor's name. This will help you and others to find the document again in the archives and databases. It will provide you with clues as to how the name might be spelled in other records.

Not all Genealogy Databases are Created Equal --
Consider the Source of the Information!

A Family History Should be Based on Reliable Information: Fact not Fiction.
From Roots Web:
"Evidence, Sources, Citation, and Documentation"




Tip: From time to time, take another look at the records you have collected. It is easy to overlook important details. Also, recently acquired information may shine a new light on the information gathered previously.

Bring your Ancestors to Life!
A Dozen Tips for Expanding Upon the Family Story

Create a Timeline of Your Life
by Dawne Slater-Putt, CG, originally published in Genealogy Gems -
News from the Fort Wayne Library on December 31, 2013


Tip: Hit a "brick wall"? Research sidelines -- siblings, cousins, inlaws, neighbors. Sometimes their records can provide just the information you are looking for.
Tip: Include stories of maiden aunts, bachelor uncles, and childless couples in your family histories. Sometimes their stories are the most interesting.
Free Trial Membership in Genealogy Services --
Six Steps to Ensure that they are, in fact, free for you!

This is a work in progress. More material will be added in the future. Please return.